SABA is an isolated, extinct volcano island and happens to be the smallest municipality of the Netherlands!
It's one of those Caribbean islands you just don't hear much about because many sailors choose to sail from BVI's directly to St Martin. However, that route, the Anegada passage, is notorious for striking bad weather and we have sailed it, both east and west bound, a few times now. For many, this stretch of  water marks a turning point in their travels. The sail across to the BVIs can often be a pleasant downwind sail, however, the return trip means heading back east against the currents and prevailing easterlies. Some people simply stop at St Martin and don't venture further west for fear of that return trip.
We were lucky enough to strike great weather to cross it last year but were keen to avoid the chance of a bad sail this time so we decided that rather than tacking into it for days to reach St Martin or St Barths, we would come off the wind a bit and head south west for the magical island of Saba.
We arrived at night and once we were safely tied onto a mooring ball we were all keen for a good nights rest. What we woke up to the next morning was nothing short of breathtaking! Tall, sheer cliffs that concertinaed along the coast, with the sun illuminating them like a lush, green blanket…it was beautiful! We were up and ready and busting to explore this little place.
Saba has no beaches but that made a welcome change for us. It is famous for its road! Yes, its road! It has a steep, steep, curvy, amazing road! In fact, its called "the road that couldn't be built" after international architects told them that a road could not be built on such terrain.
Intriguingly, a local who obviously doesn't believe in a "no can do" attitude, then decided to do a correspondence course in engineering and 5 years later the locals had hand built a road! And it's an amazing road!
We found Saba to be quite intriguing. We immediately felt the warmth and friendliness of the locals and we were excited that we'd taken the time to visit it.
After all, where else could we hike along a super steep road, under the sweltering sun for well over an hour, to arrive in a hot, sweaty mess at the capital of the island which we found was called "The Bottom"…which is at the top!?
Saba doesn't really offer much in the way of architectural variety though. All the cottages are white with white shutters and red grooves which we lovedwhich is somewhat reminiscent of St Barths, only without the overpriced, posh stores…but it's so very charming that way!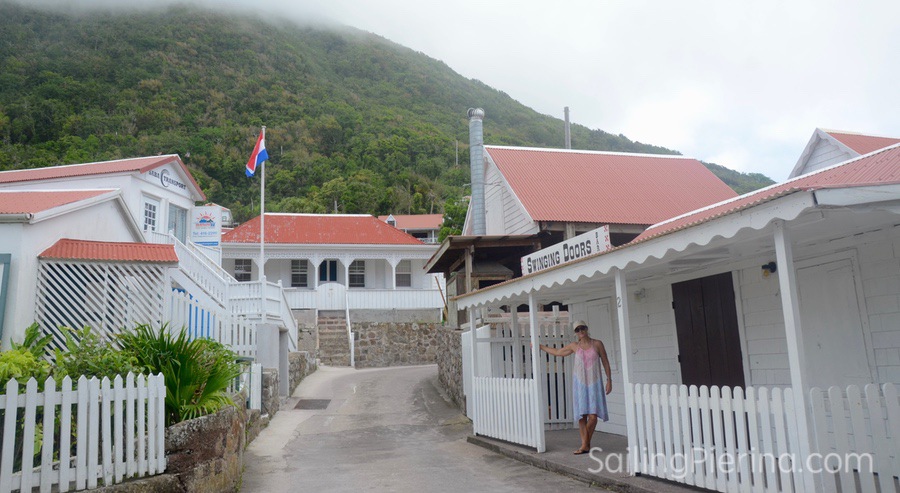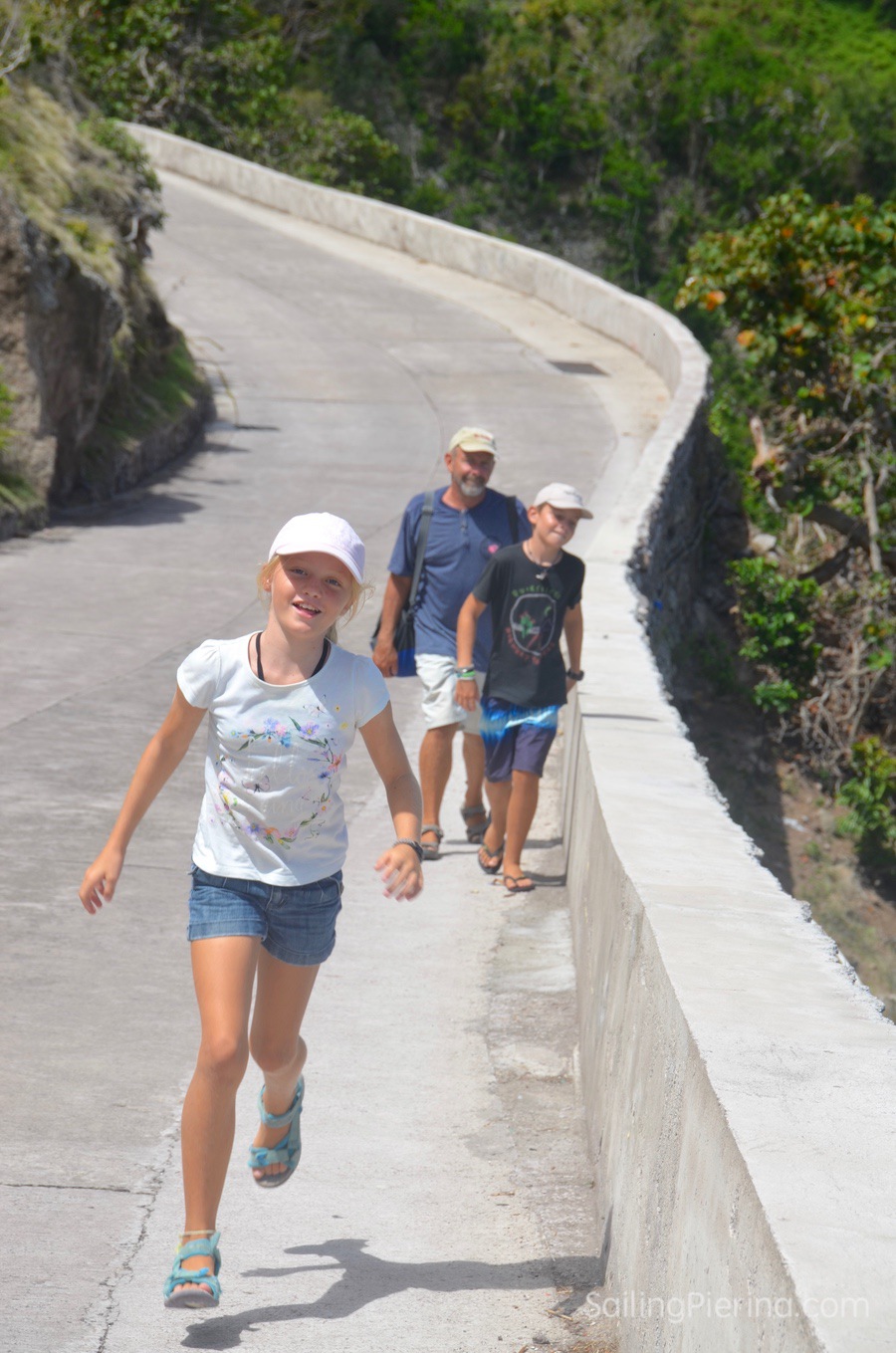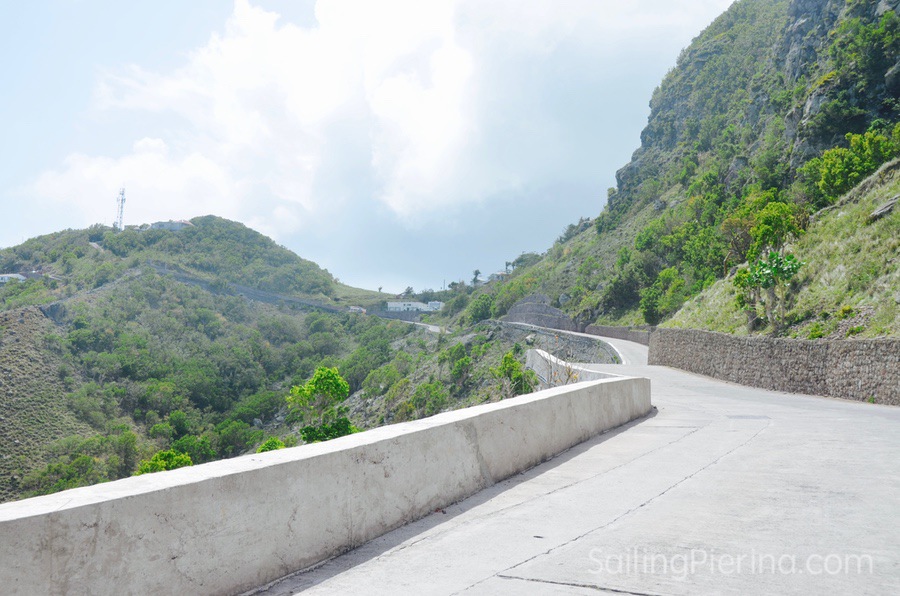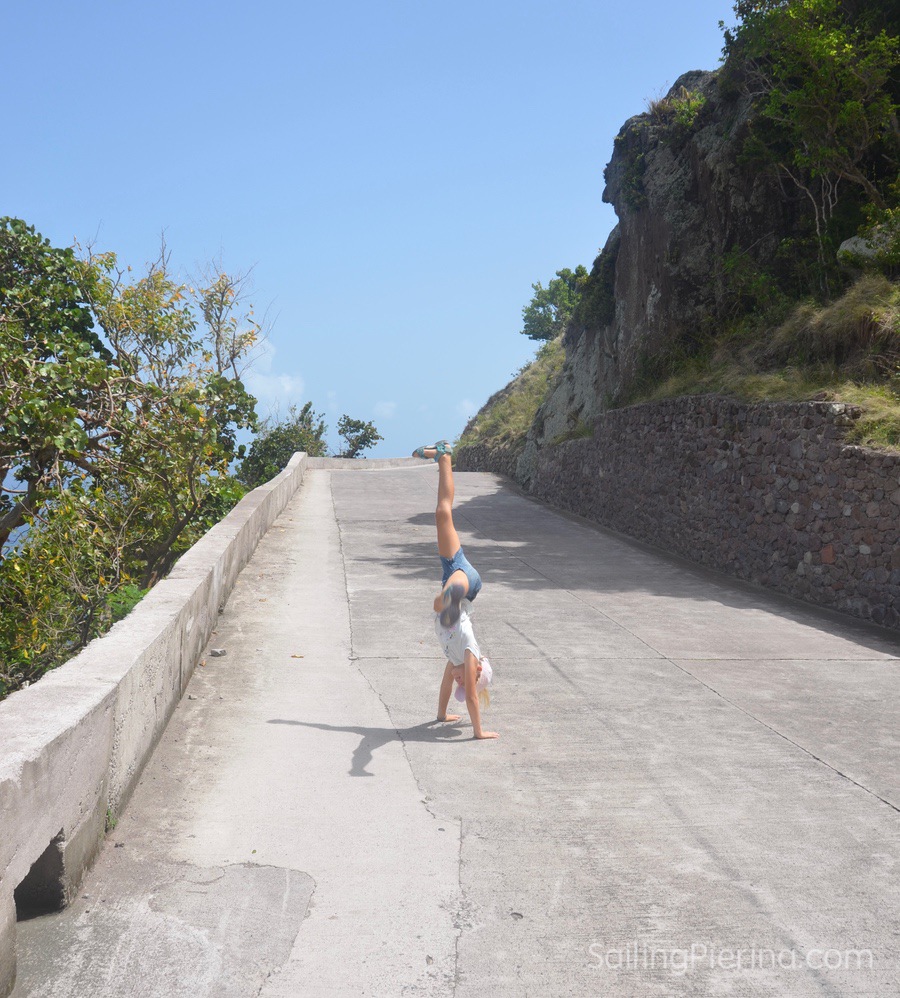 What else do you do on a long, wide stretch of concrete…I feel like Sienna has cartwheeled her way around the Caribbean!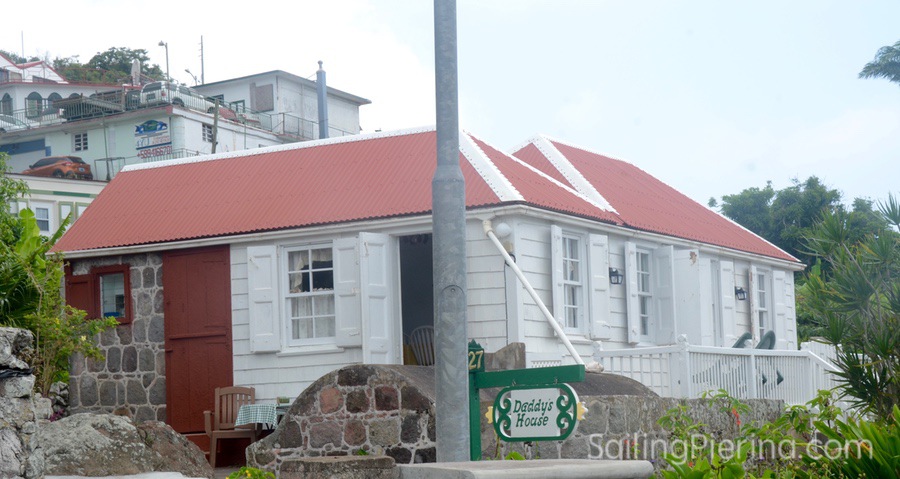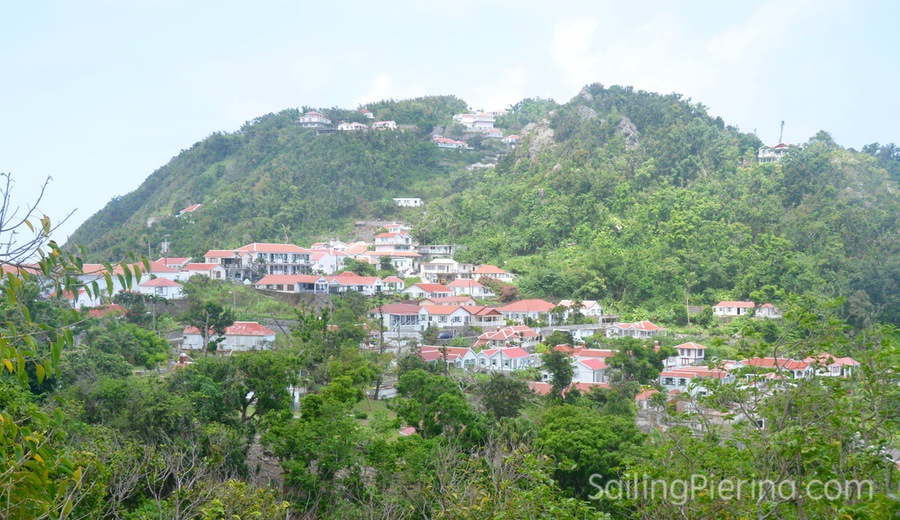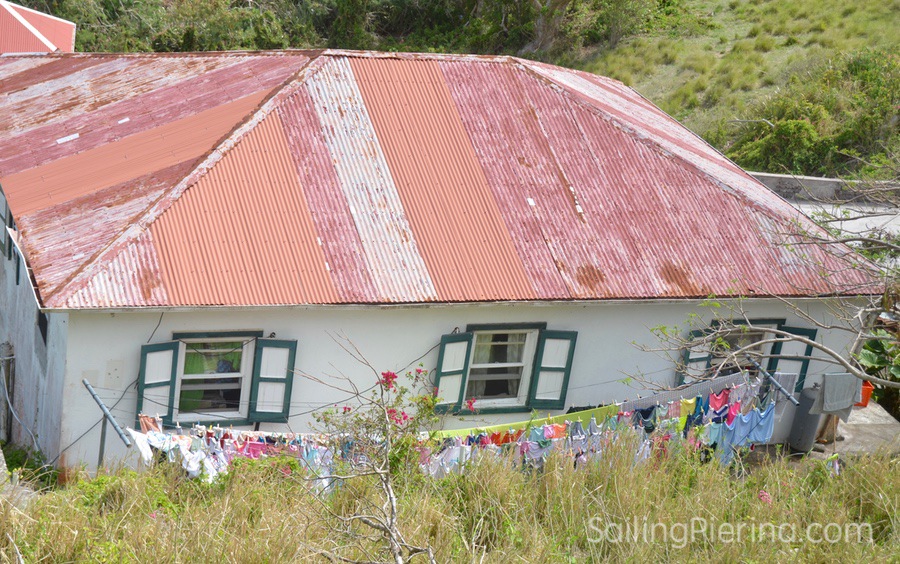 I couldn't resist the colours in this scene…it's so colourfully Caribbean!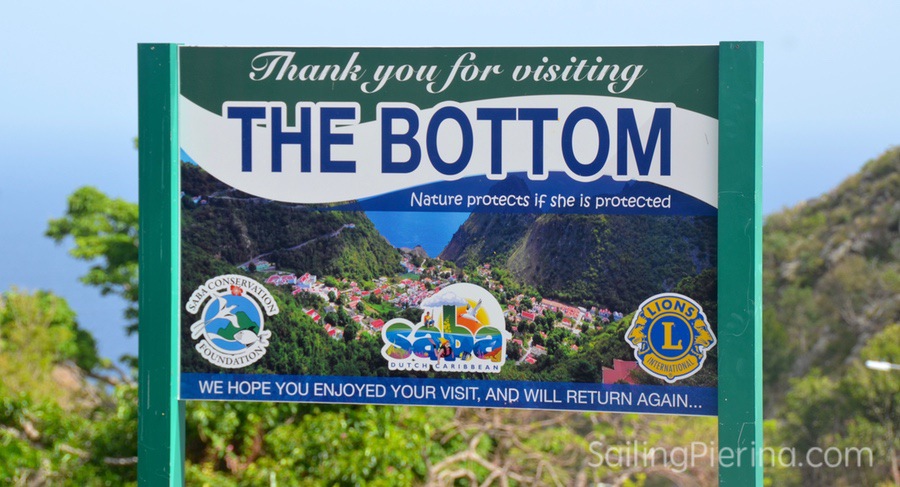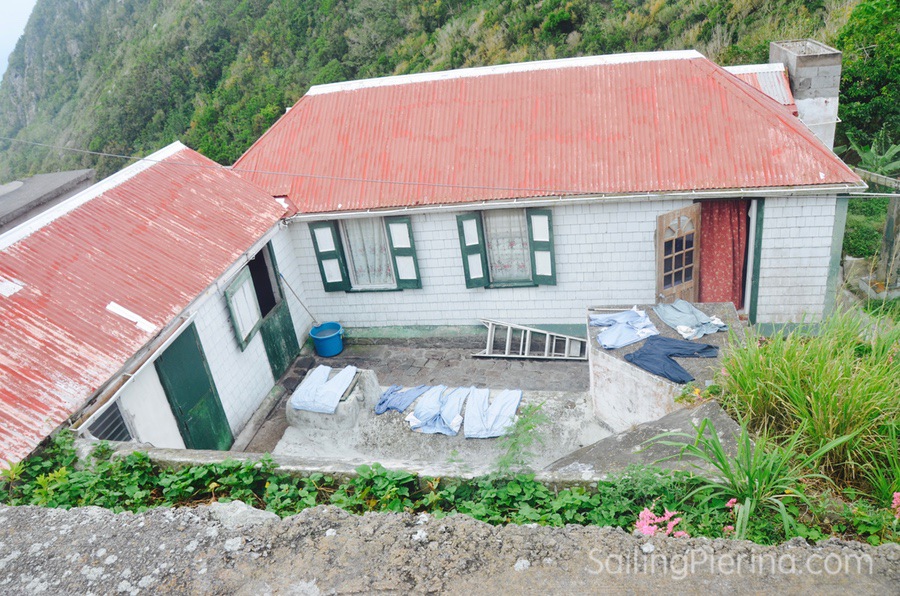 Why use a clothesline?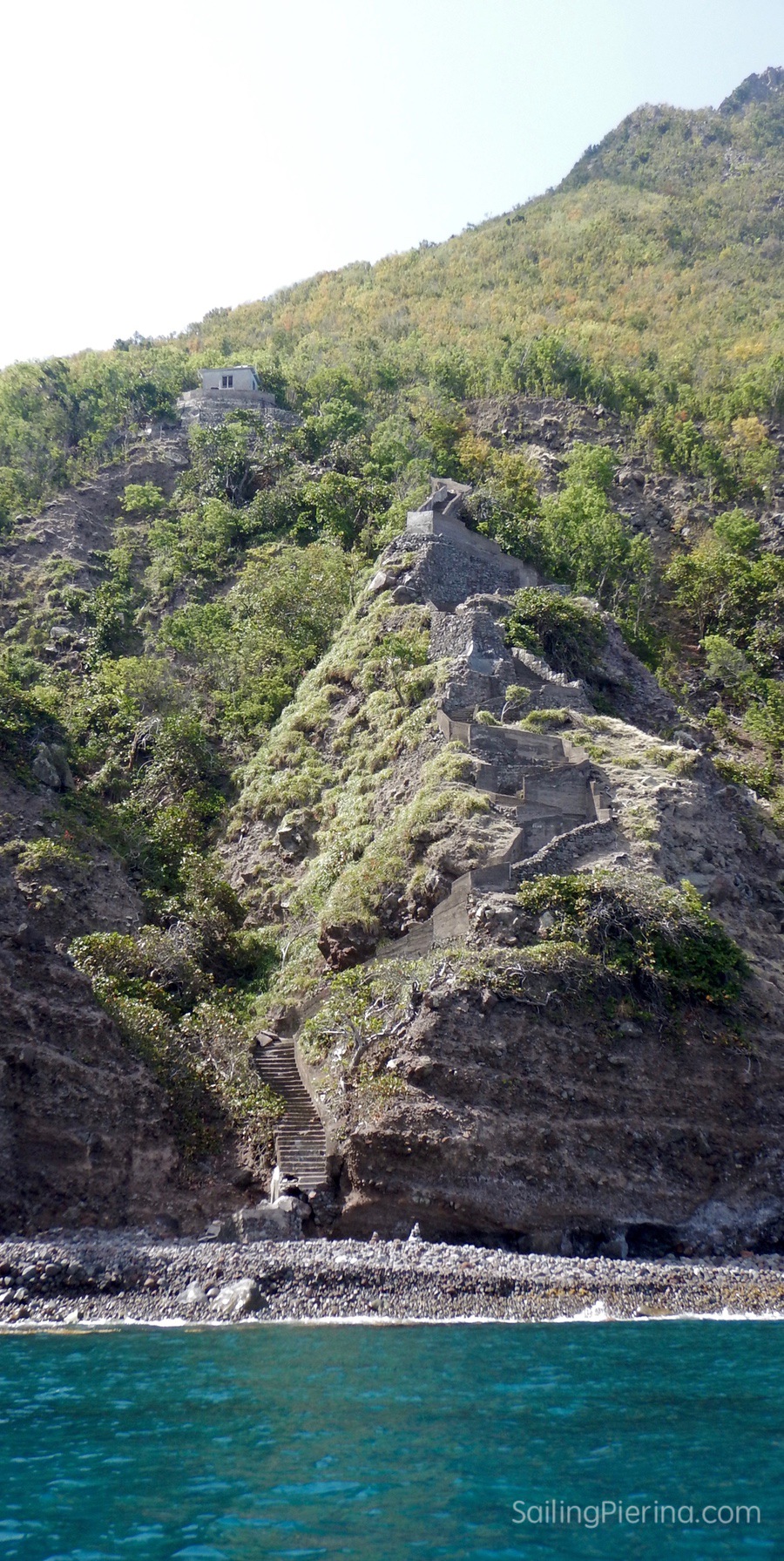 Can you spot the first stairway, in the photo above, that was built to transport EVERYTHING onto Saba? The locals told us they even carted a piano up these stairs as there was no other way before they build "THE" road!