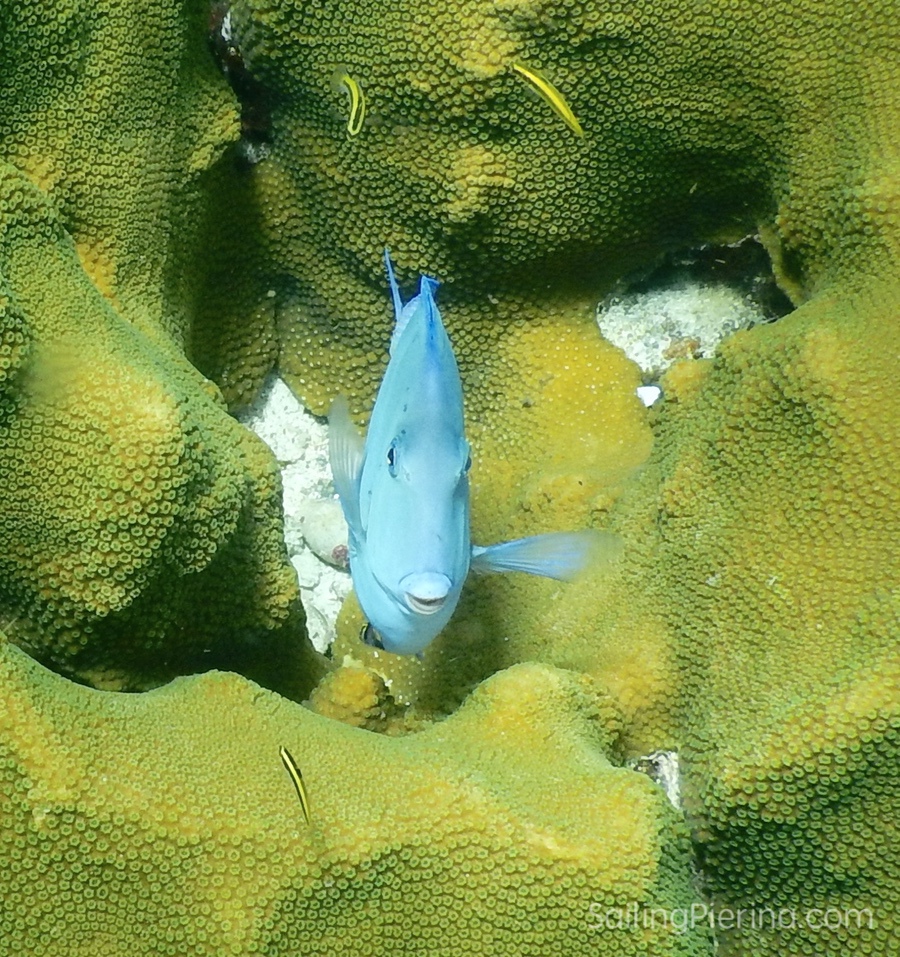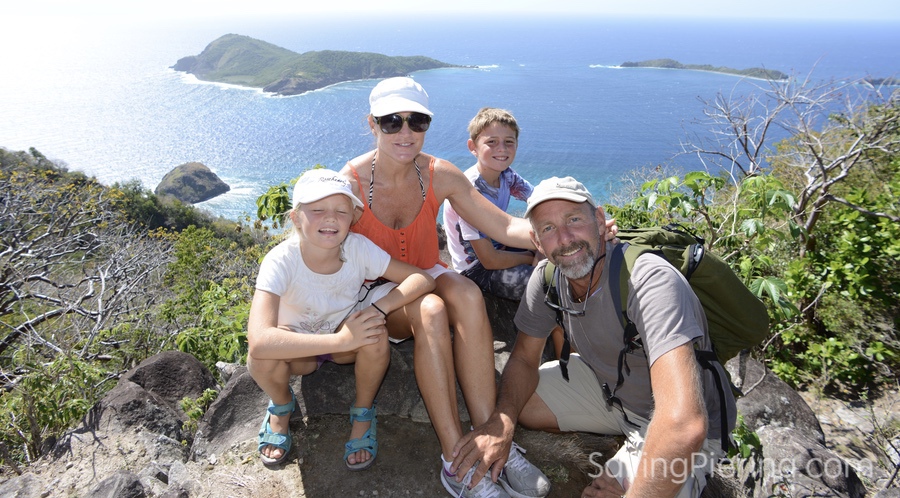 My favourite bays are those like this one in Le Saintes where I can jump right from my house into that inviting water!
Le Saintes is a favourite with all of us. We've been here a number of times now and we tend to do the same things.
There's more to Le Saintes than just crystal clear water though!
Well before we've even anchored the kids are planning on how many times they can grab an authentic gelato from one of the best ice cream shop in the Caribbean. Hey, we lived in Italy for almost 8 years where we could indulge in gelato whenever we craved it so when we come across good ice cream…we go for it!

I get excited about planning how many power walks and how much swimming I can do.
Either to the top of the mountain where I then get a fabulous view of our anchorage at Pain de Sucre and the surrounding bays or up to Fort Napoleon on the other side of town. We always do the obligatory family hike over to Plage de Pompierre…for some more snorkelling!.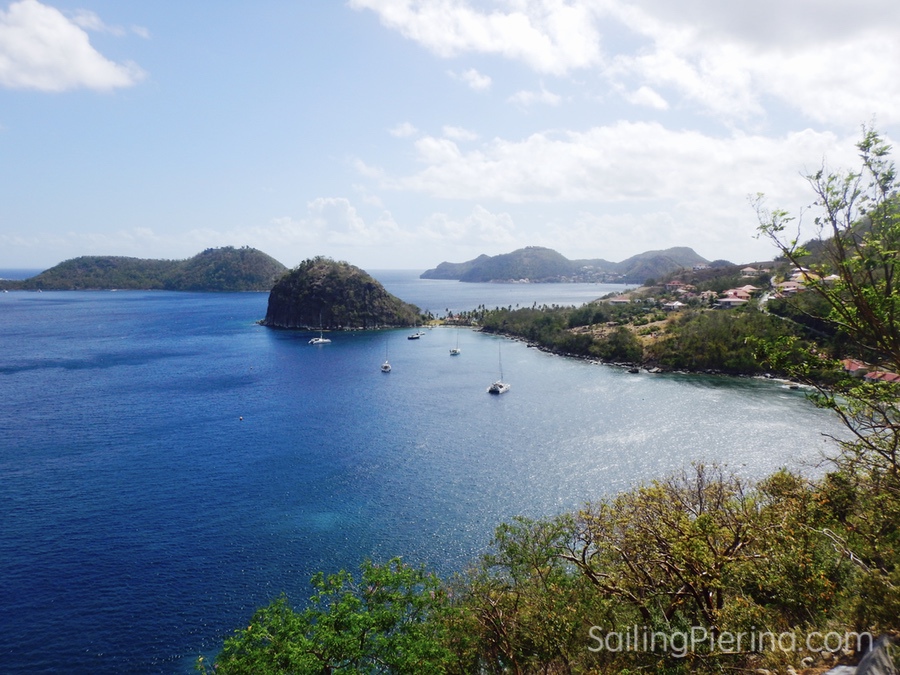 Tim's love of Le Saintes stems mainly from the delicious croissants we run into town for each morning plus the joy that there aren't any chandleries to spend our money in which also means he gets to ignore any boat work and just relax!
When the water is this good, I find that I can go back to a snorkelling spot over and over again and I always see something I missed the last time… Le Saintes never disappoints in that department.