Tintamare Island.
OK, it might seem like just ANOTHER deserted island but Tintamare was a fabulously intriguing tiny island just off St Martin.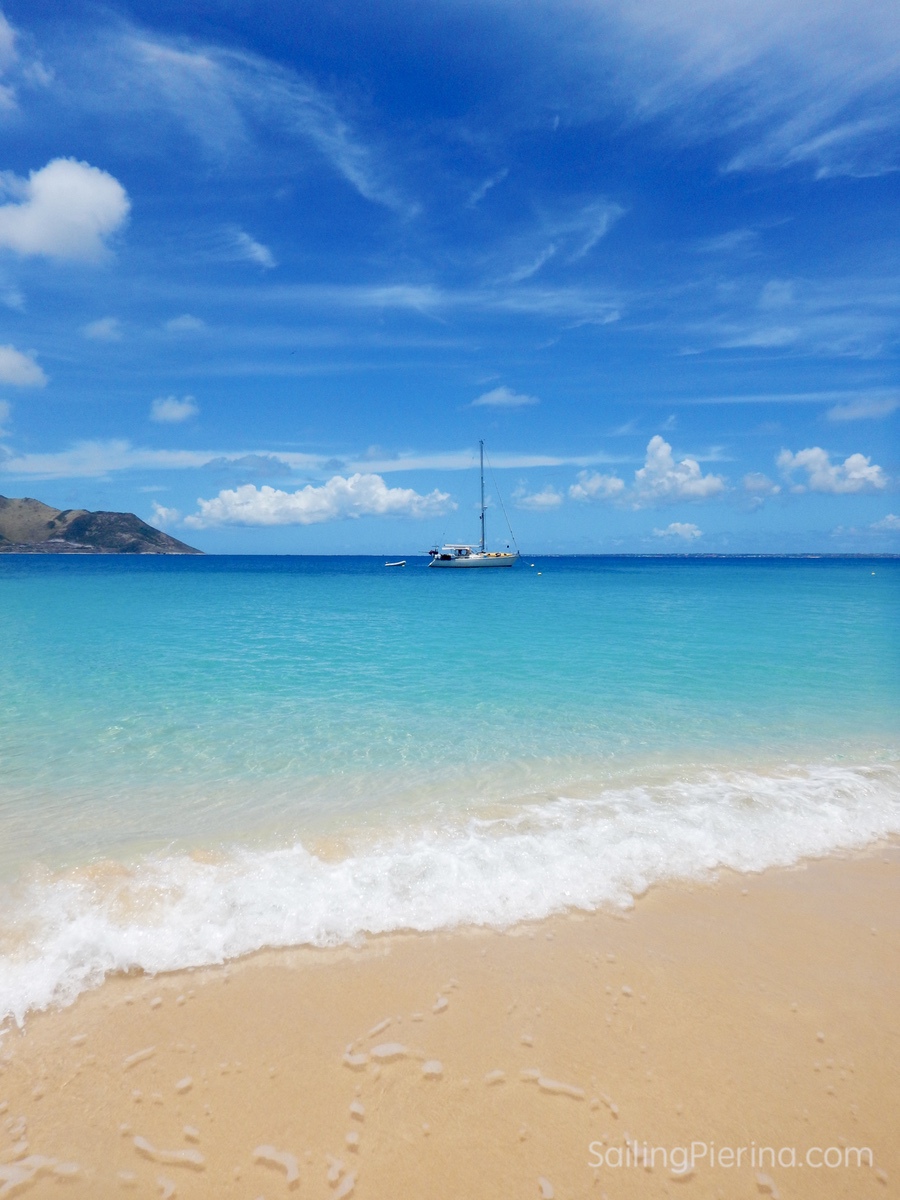 We spent our time there with 2 of our special cruising families, Trismic and Flip Flops, so we had a great time together exploring the island and enjoying its beauty.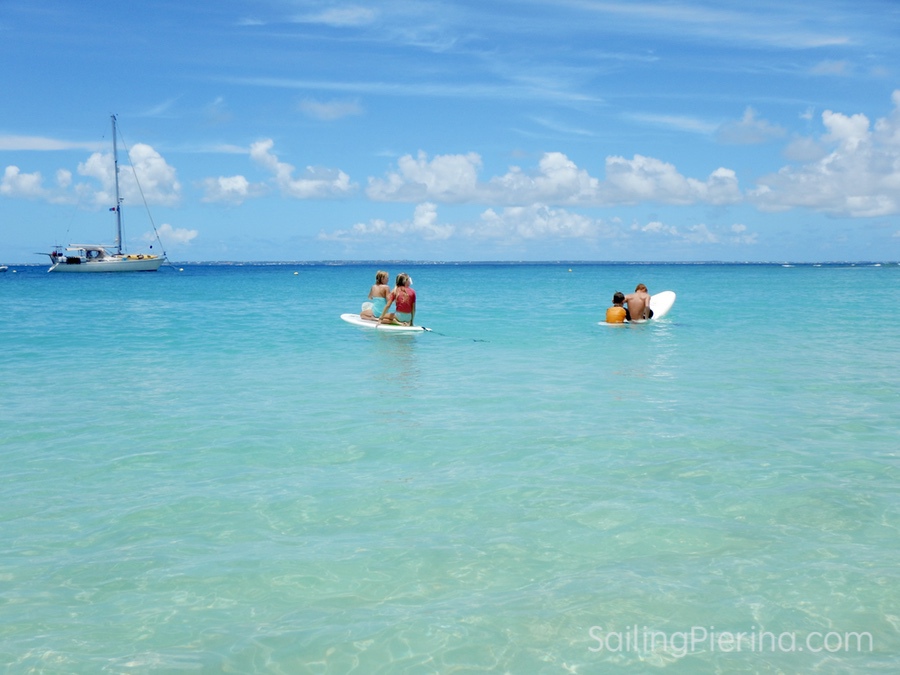 We spent hours in its gorgeously clear, azzure water by day, where we had some of our water toys out and played like we were on holidays and followed that with a beach BBQ complete with bon fire, marshmallows and kids running a muck!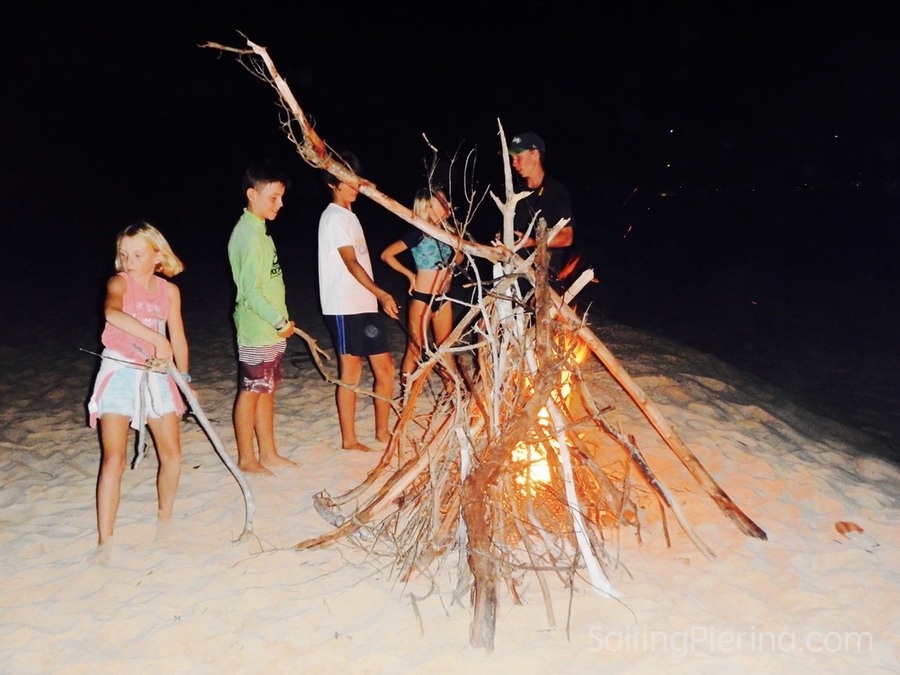 The sunset was another one of those memorable ones where the colours are lush and the water is mesmerisingly calm.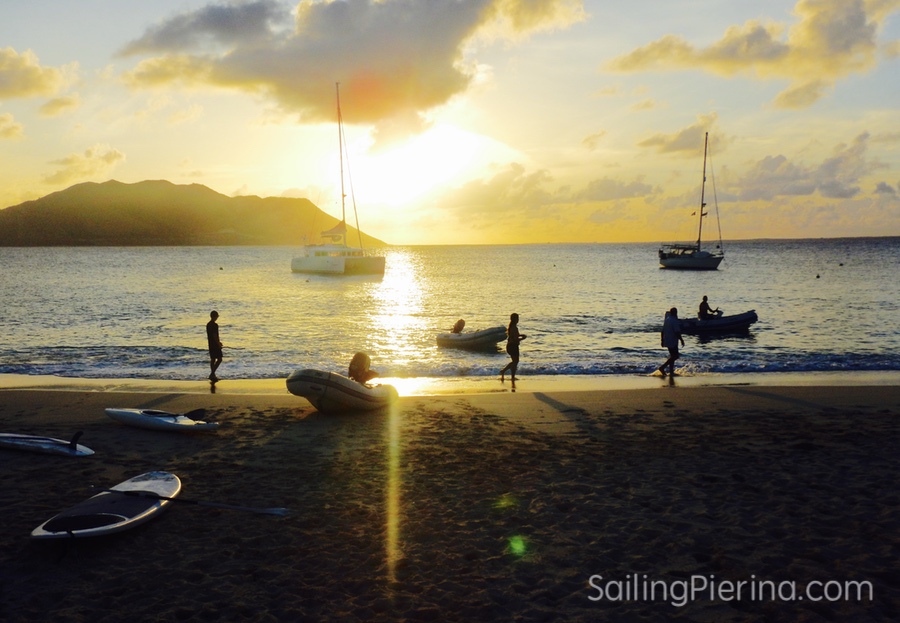 We spent the next day walking around the whole island and found remains of old stone buildings, old walls, old vats, a steel yacht washed up on shore and a couple of small planes that seemed to have crashed, all of which kind of confused us until Haig did some research…
It turns out, it was once a place where things were smuggled onto the island and then supplied to German submarines (who, obviously, were hiding in the bay waiting for their deliveries) during the 2nd World War!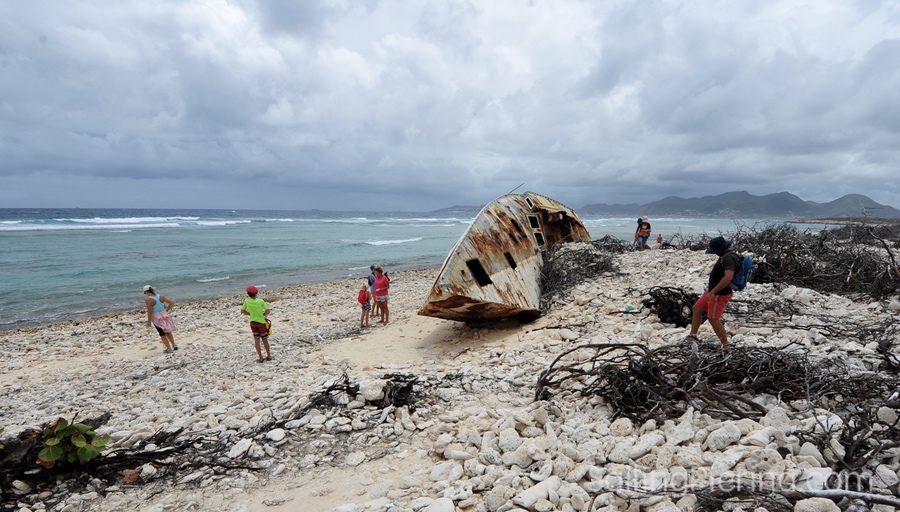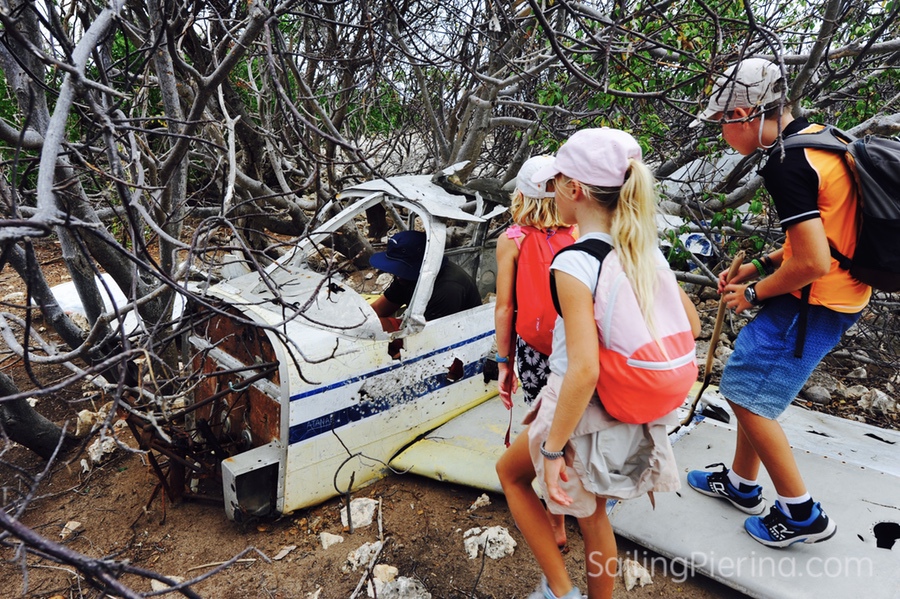 Apart from the historic aspect, it also had a staggeringly beautiful coastline.It had a rugged beauty on the northern side where the Atlantic thrashes it daily and then the more protected, serene side where we anchored.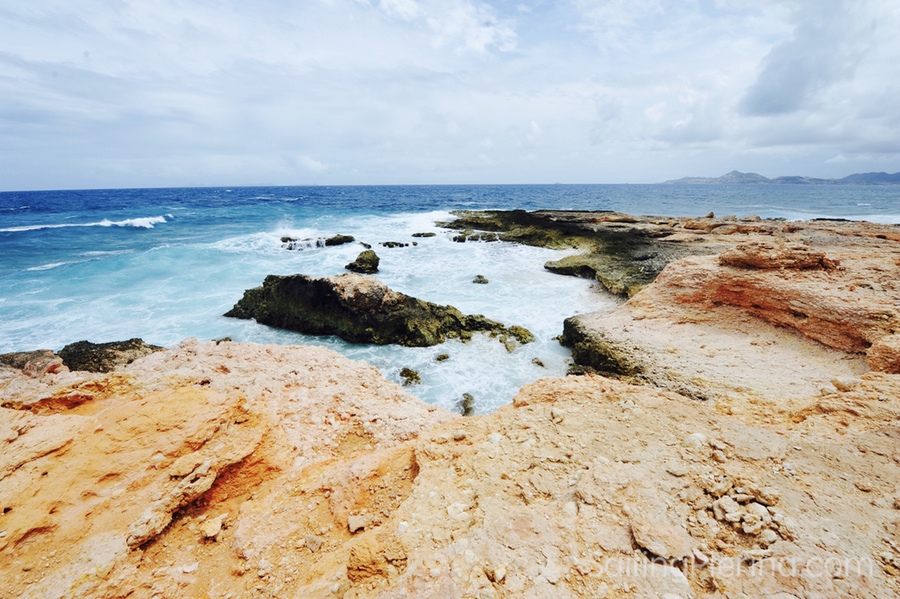 Tintamare will remain one of my favourite places where we enjoyed fun times with some of my favourite cruiser friends…